As a special treat to remind you..
Samira and Impus got a cooking lesson from their Amazigh chef Omar (above), in their tent during their Atlas Mountain Trek.
We know how special the food was in Morocco, and also understand how much fun it is to share those memories with loved ones back home. Here are two simple recipes, typical of Moroccan cuisine, along with a recipe for that special spice mix included in so many dishes; Ras al Hanout!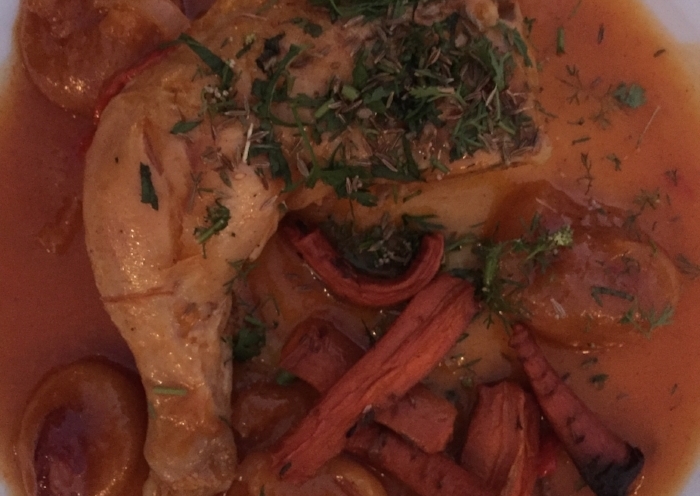 2 red onion chopped
3-4 peeled potatoes
Chicken, already cut and fried
Cilantro, chopped. Amount to taste.
Garlic 4+ cloves
Lemon - sliced
Ginger ground - 1/2 -1 tsp
Rass al hanout 1/2 -1 tsp
Black pepper 1/2 -1 tsp
Cumin 1/4-1/2 tsp
Cinnamon - 1/4 - 1/2 tsp
Salt 1 tsp or to taste
Olive oil to taste
Olives to taste
Place everything except potatoes in tagine, slow cooker, or pressure cooker.
Tagine- 1.5 hrs then add potatoes and cook another 20 minutes to half hour.
Slow cooker - Cook on low 3-3.5 hours, then add potatoes for another hour or two.
Pressure cooker- Cook 20 minutes then add potatoes for another 10 minutes or so.
Cook until potatoes tender.
Add olive oil and olives at end.
Serve over rice, rice pilaf or cous cous.
Though called a tortilla, it's very much like a frittata, and super good!
1 potato
Spices listed below.
2 cloves garlic
2 tomatoes
2-3 eggs
Fresh cilantro to taste. Chopped
Dash or so of Ras al Hanout
1/4-1/2 tsp powdered ginger
Salt and pepper to taste
Plus optional ingredients below
Fry thinly sliced peeled potato in butter until translucent. Add salt, ginger, pepper, cumin, ras al hanout and let fry. Add grated garlic, cook a few minutes. Flip potatoes. Grate 2 tomatoes on top.
Add chopped cilantro. Cover and cook low about 10-15 minutes. Stir. Cook more to cook through if needed. Add 2-3 whisked eggs, pouring around pan. Cover to cook through.
Optional ingredients- add green beans, peas. Grated Gouda on top.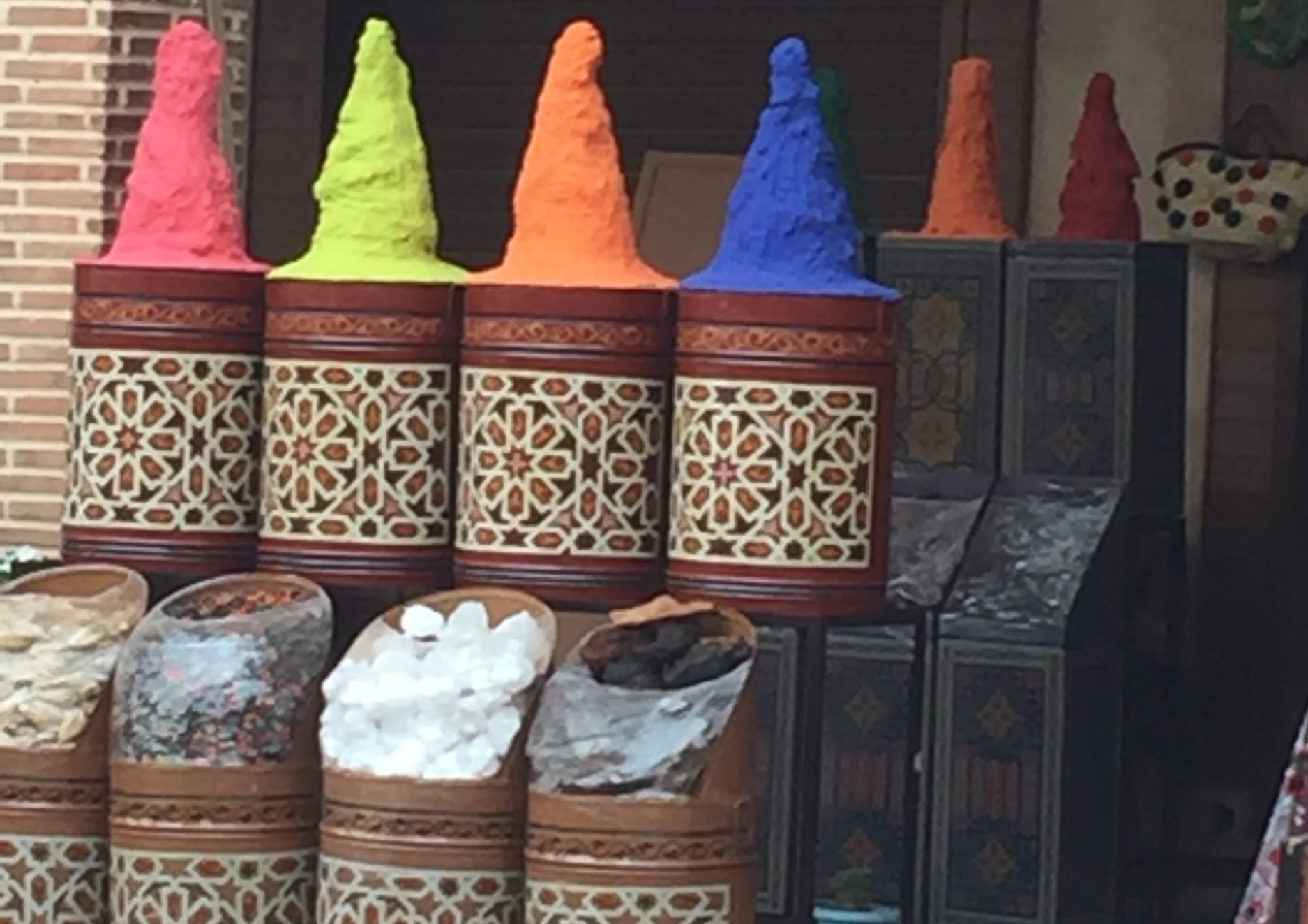 This spice was in many of the dishes we ate!
I bought some in a market, but also found a recipe online to share.
1 1/2 teaspoons coriander seeds
3/4 teaspoon cumin seeds
1/2 teaspoon crushed chilli flakes
1 1/4 teaspoons ground cinnamon
1 teaspoon paprika
1/2 teaspoon ground cardamom
1/2 teaspoon ground ginger
1/2 teaspoon ground turmeric
Toast coriander and cumin seeds in a small skillet over medium heat, stirring occasionally, until aromatic and slightly darkened, about 4 minutes.
Transfer to a spice mill and let cool.
Add crushed red pepper flakes. Process until finely ground. If you don't have a spice mill, use a pestle & mortar. Transfer to a small bowl.
Add remaining ingredients and mix.
Can be made 1 month ahead. Store airtight at room temperature. Makes approximately 2-3 tablespoons.