Samira also performs Bollywood Mujra for your extra special events in the Washington DC, Northern VA and Maryland areas. Samira's Bollywood performances are the perfect entertainment for your engagement party, henna party, wedding or more. Make your DMV Desi wedding event spectacular!
Bollywood Mujra is a highly specialized form of Bollywood dance with a basis in the oldest Indian classical dance form, Kathak. "Kathak" means "story-teller" in Sanskrit, and the Kathak dancer captures the magical rhythms with her ankle bells while expressing the story of the song with her gestures, movement and her face. Below see testimonials from Samira's performances, as well as a guide for how to plan for your entertainment.
Render your party guests breathless with a stunning Bollywood Mujra performance. For more information on reserving a mesmerizing Bollywood show, contact Samira via email, or call 410-977-7978.
Want to see some videos? They're here.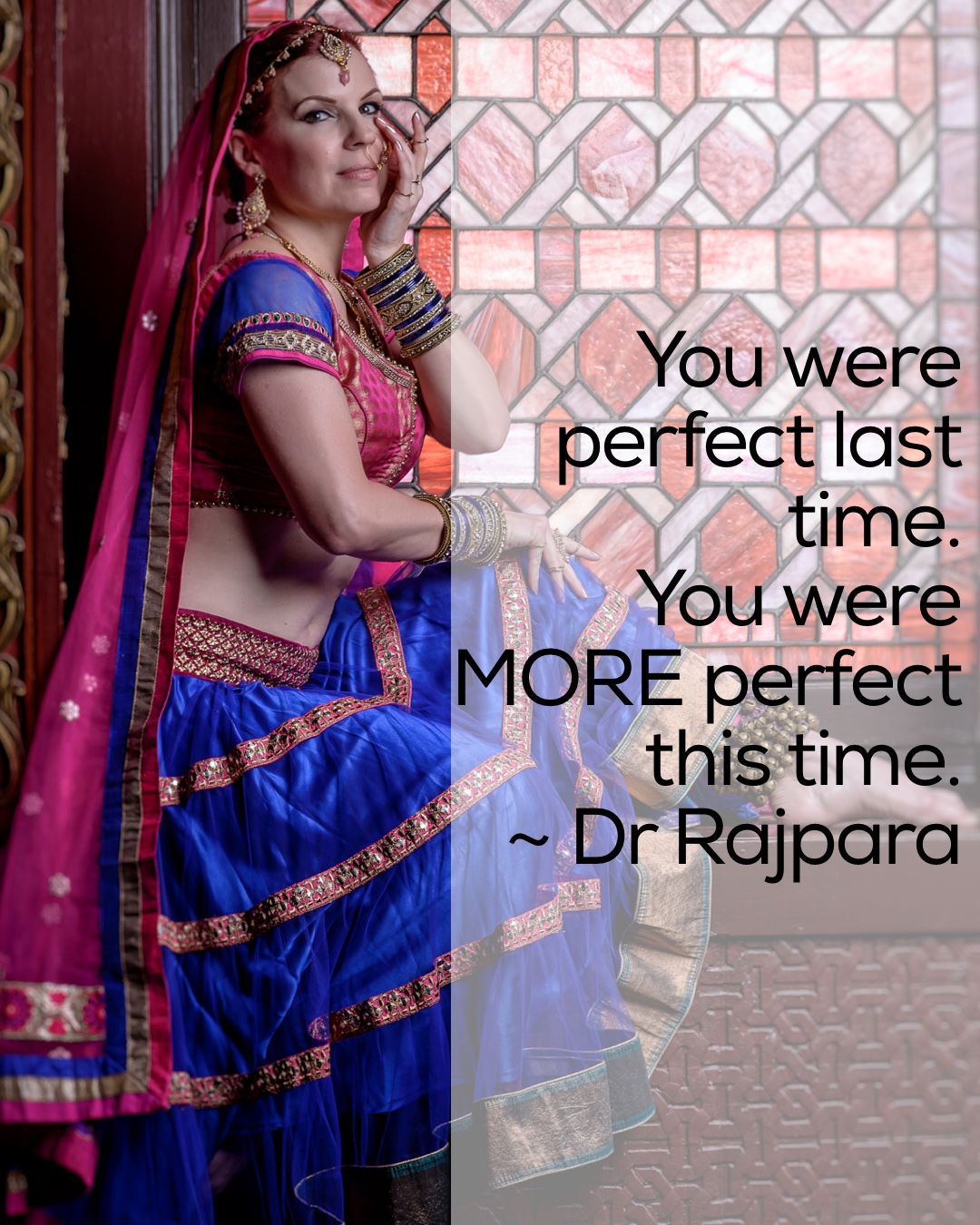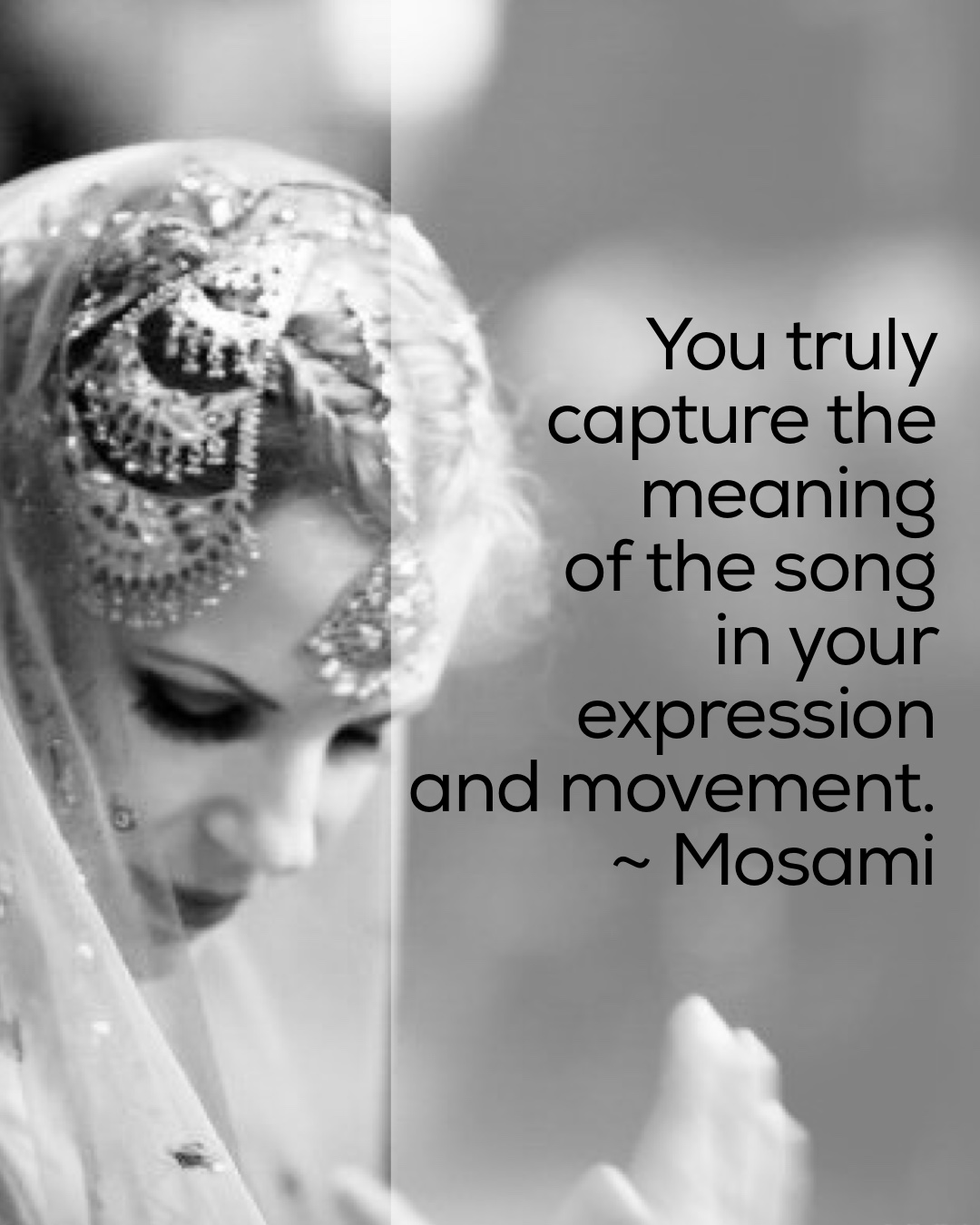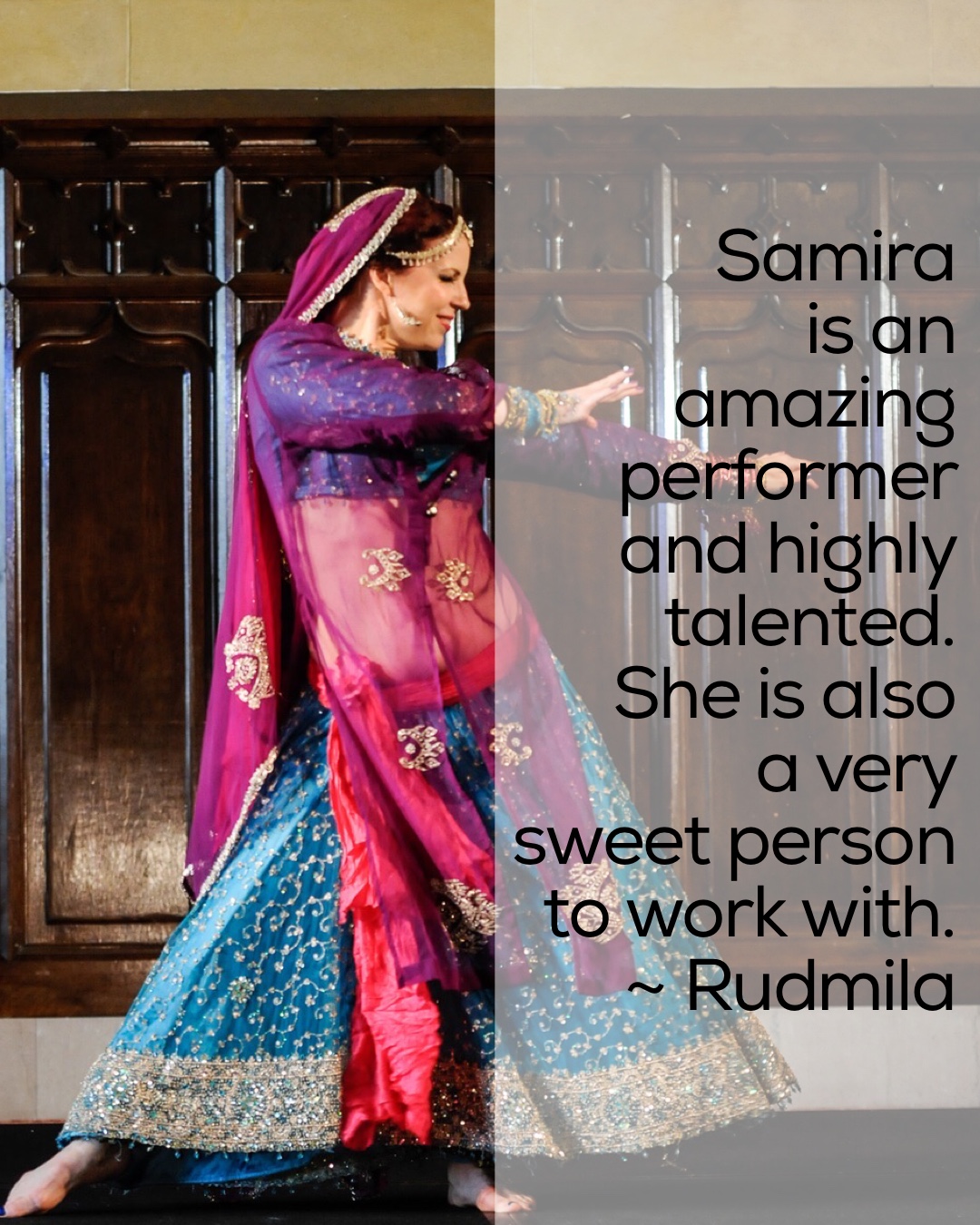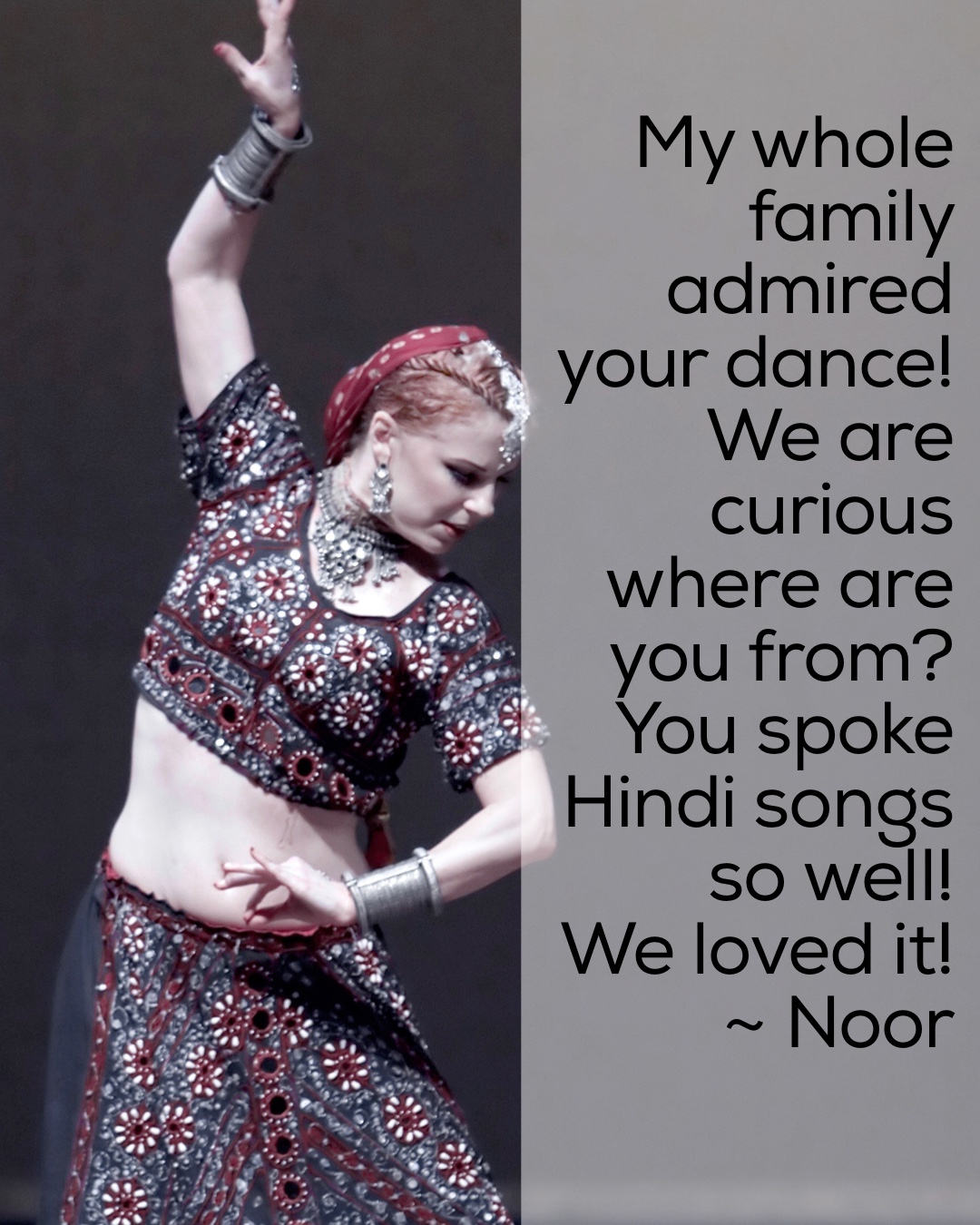 Henna parties, weddings and more
We'll discuss all the details
And your audience expectations
Song selection from my repertoire or requests
Costume that is color and audience appropriate
Via a couple emails and phone conversations, we'll get all the details just right for your event! Samira has performed over 3,500 full shows, and can guide you through a seamless process in decision making. A grace period of 30 minutes is built into her rate.
Pre event preparation
Ahead of time
Exchange all details via email
Music to DJ
Deposit optional
So you are worry free about your entertainment on your event day, Samira utilizes her years of experience to help you. She will text her contact person when on the way, arrive close to performance ready, and the DJ will already have her music to reduce technical issues.
Show Length and song choices
A Bollywood show is 20 minutes or less
Usually 3 songs
Song choice guidance
Some requests, time allowing
Samira's Repertoire Page will help you with song ideas, and she will assist you in choosing the most dynamic show flow for your event. One show is three songs all in a row. The local rate starts at $400.
Ask for details on second show options.
Birthday parties, Kitty parties etc.
Bollywood is right for family events
Sangeet
Museum events
Temple and school fundraisers
and much more
Know that there is an option to mix Bollywood into a belly dance show. Ask Samira for details.
Here are many FULL dance performance testimonials from happy event planners and clients.
Leave your own review
Here are a few clips.