Samira's beautiful belly dance shows are exciting, cultural and family friendly entertainment. Known for excellence; her graceful and vibrant style, combined with authentic costuming and music will delight and enchant guests of all ages. Samira has performed belly dance and Bollywood dance in Virginia, Washington, DC & Maryland for over a decade, and loves to help you make your most precious events that much more magical. She has been a featured performer as large New York City venues, and had been hired to perform at events across the US.
Call or email Samira today with your performance request or for information on one time event classes for cultural festivals or family parties in the DMV area or beyond. 410-977-7978
Samira will tailor a mesmerizing performance, perfect for your event. If you'd like to see her perform in person before hiring, please come to Cazbar Turkish Taverna, in Columbia, MD or Baltimore, MD.
Below are a few testimonials from Samira's belly dance performances, as well as a guide for planning for your entertainment.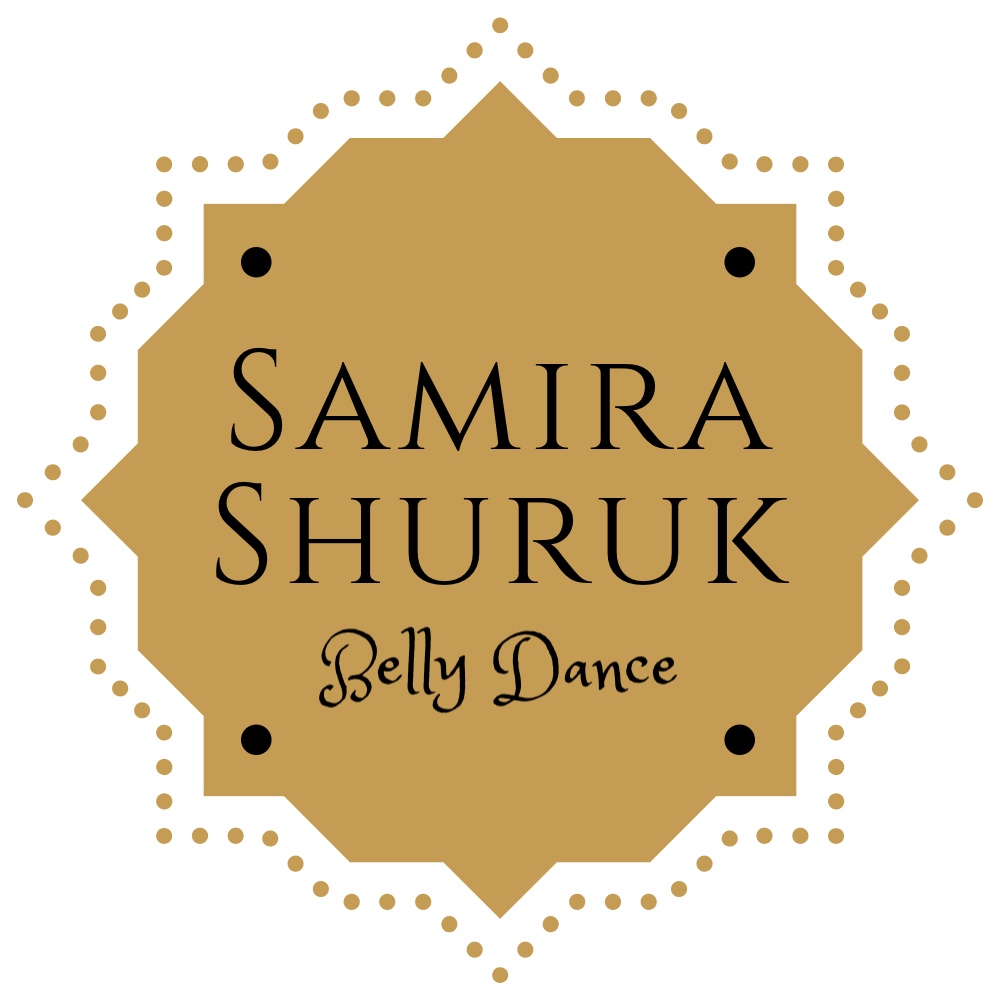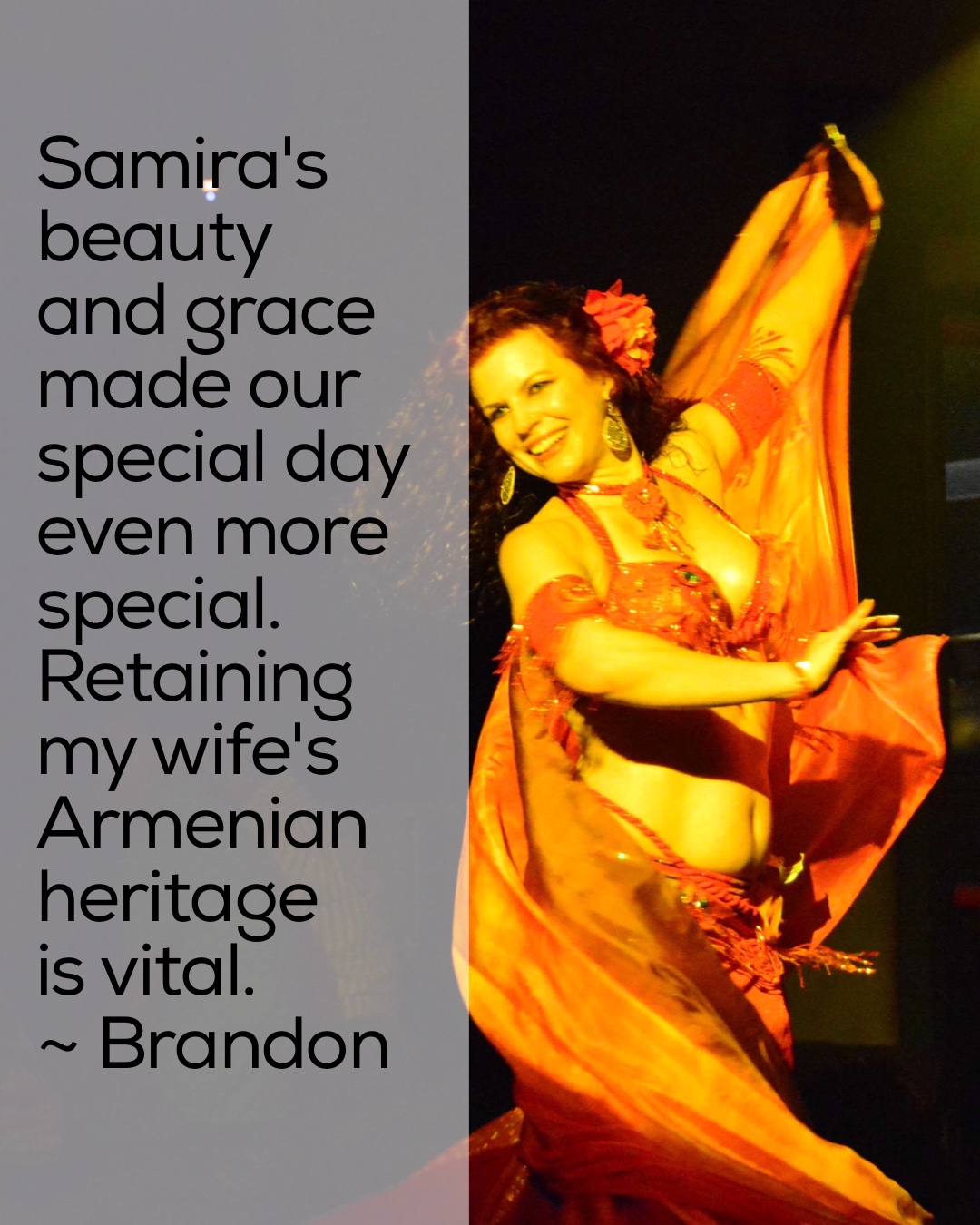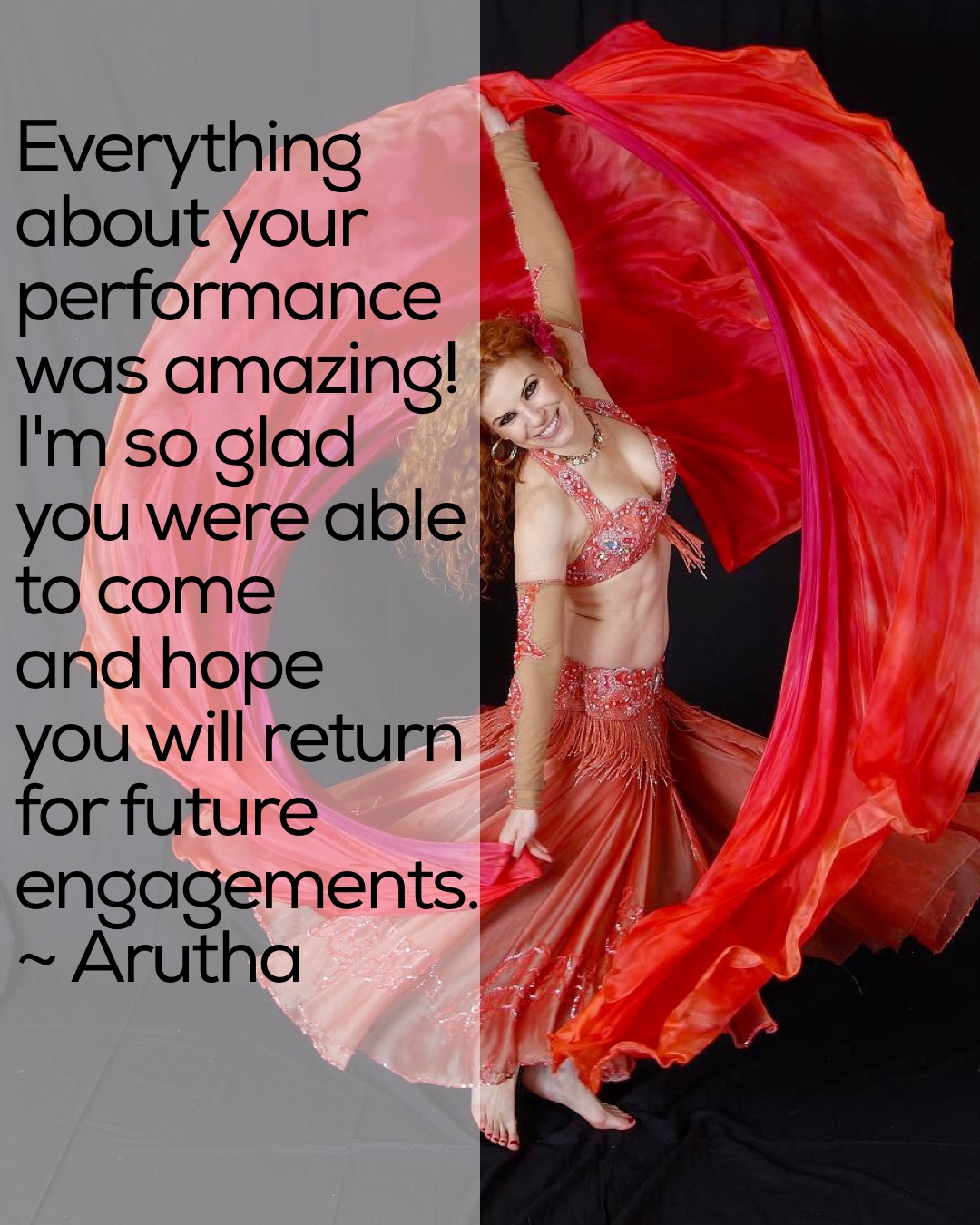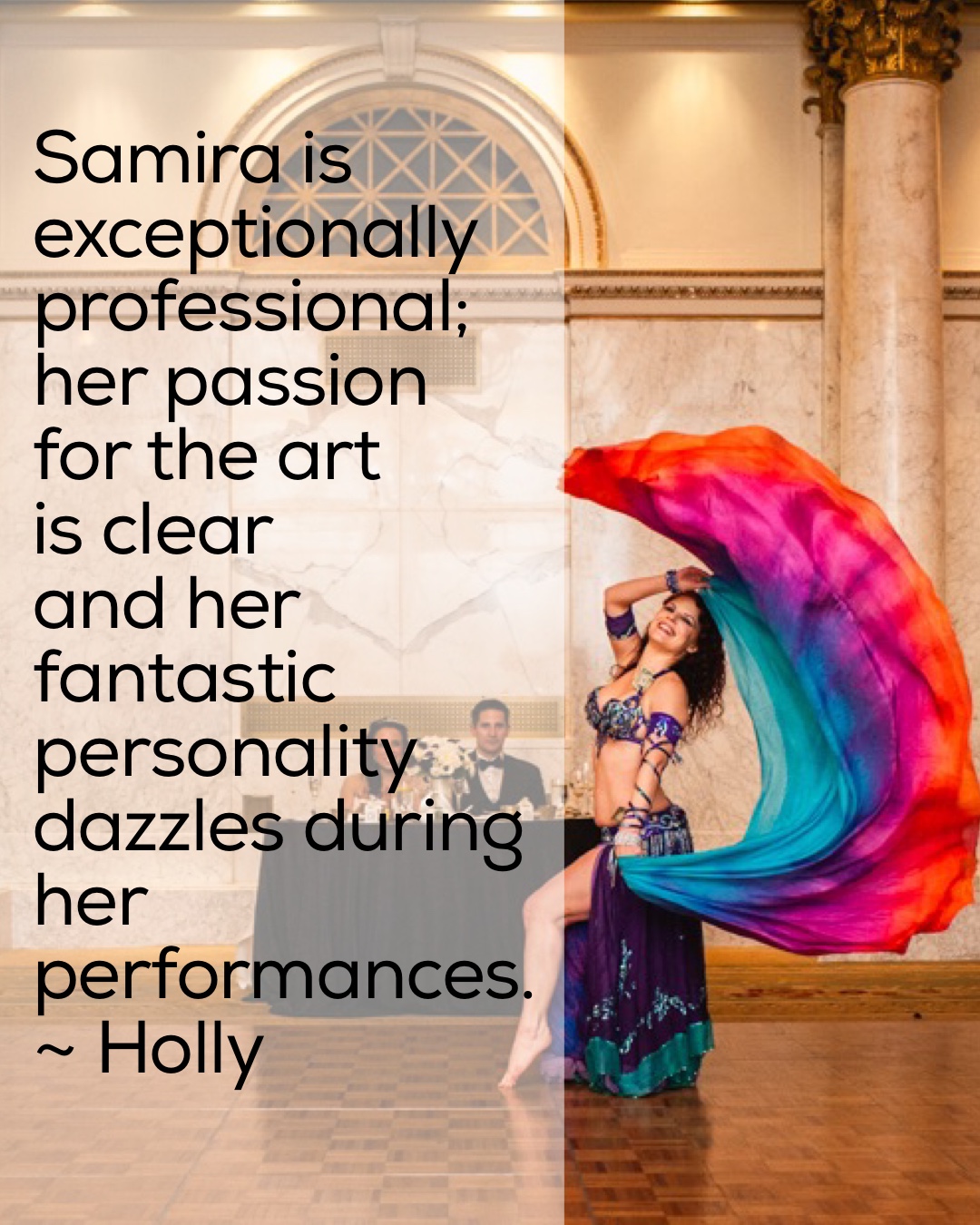 Type and theme of event
Wedding, birthday, corporate etc
Date, location, time
Cultural expectations and needs of guests
Colors of event, amount of costume coverage, and more will be discussed.
By detailing your expectations, we can make sure you and your guests will be thrilled with a beautiful show and memories your guests will talk about for years to come.
Details of show
Standard length of show is 20-25 minutes
One show is any time up to 25 minutes
Props & song categories
Intro, veil, finger cymbals, sword, drum solo, saidi, beledi, Egyptian classic and more

Samira will guide you in following a dynamic show format to suit your event and keep your guests enchanted.
Here are a few video clips to get an idea.
Day of event details
Contact person, DJ, photographer
Samira will need contact information of the above
Confirmation
Hiring party and I will exchange emails of all details
To insure your event runs smoothly, Samira will discuss music needs: email, thumb drive or iPod. In addition, Samira will need a place to change, and keep her gig bag while dancing.
Rates
One local show typically starts at $325
But there is variation depending upon travel, props etc
Travel rates for shows outside the DC, MD, Northern VA area start at $850
Travel and accommodation separate

Be sure to check Samira's Bollywood Mujra page. As those shows are quite different. A second show can be added with a small discount. Extra wait charges apply if more than half an hour wait.